Our Inspiration
Founder Arin Amanda Prisand on the inspiration for Hannah Banana Foundation: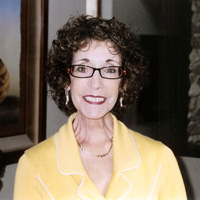 Hannah Banana Foundation's inspiration is Hannah "Banana" Prisand, my mother.
Hannah Prisand had cancer when she was 27 years old. It was 1977, and I was two years old.
To survive, my mother had extensive radiation and surgery to her head and neck.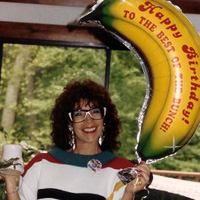 Hannah Banana was a poet, an artist, a comic, and my best friend. Hannah Banana lived a fun, joyous, full life. She was a kid at heart who rarely, if ever, complained. She smiled big and laughed hard. She collected wind-up toys, always won at scrabble, cooked like a gourmet, and loved music and the beach.
For thirty years after her treatment, my mother continued to do all of the things she enjoyed most. During these years there were many long days and nights at hospitals including Roosevelt, Mt. Sinai, and Beth Israel in New York City and Riverview in Red Bank, New Jersey. There were many procedures including surgeries, embolizations, the insertion of a gastrostomy tube, and numerous biopsies to address side-effects from the extensive radiation and original tumor resection.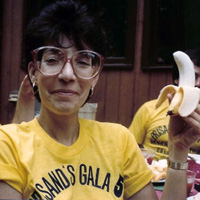 Hannah Banana truly believed that Laughter is the Best Medicine. She always used positive thinking and optimism to give her strength. To make our hospital stays easier, my parents and I played scrabble, completed mad-libs, and told jokes.
In fall 2007, Hannah was diagnosed with terminal cancer. Her tumors were in her head and neck where she was originally radiated. Hannah "Banana" Prisand passed away in October, 2008 at 58 years young. Please visit our Reflections page.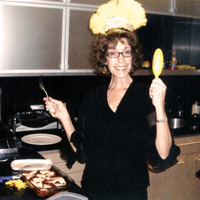 Her creative and upbeat spirit will live on in the Hannah Banana Foundation as it helps chronically and terminally ill patients to smile.
Arin Amanda Prisand
President and Founder